"FEARLESS FRED FURY"- ICP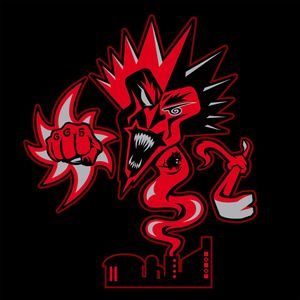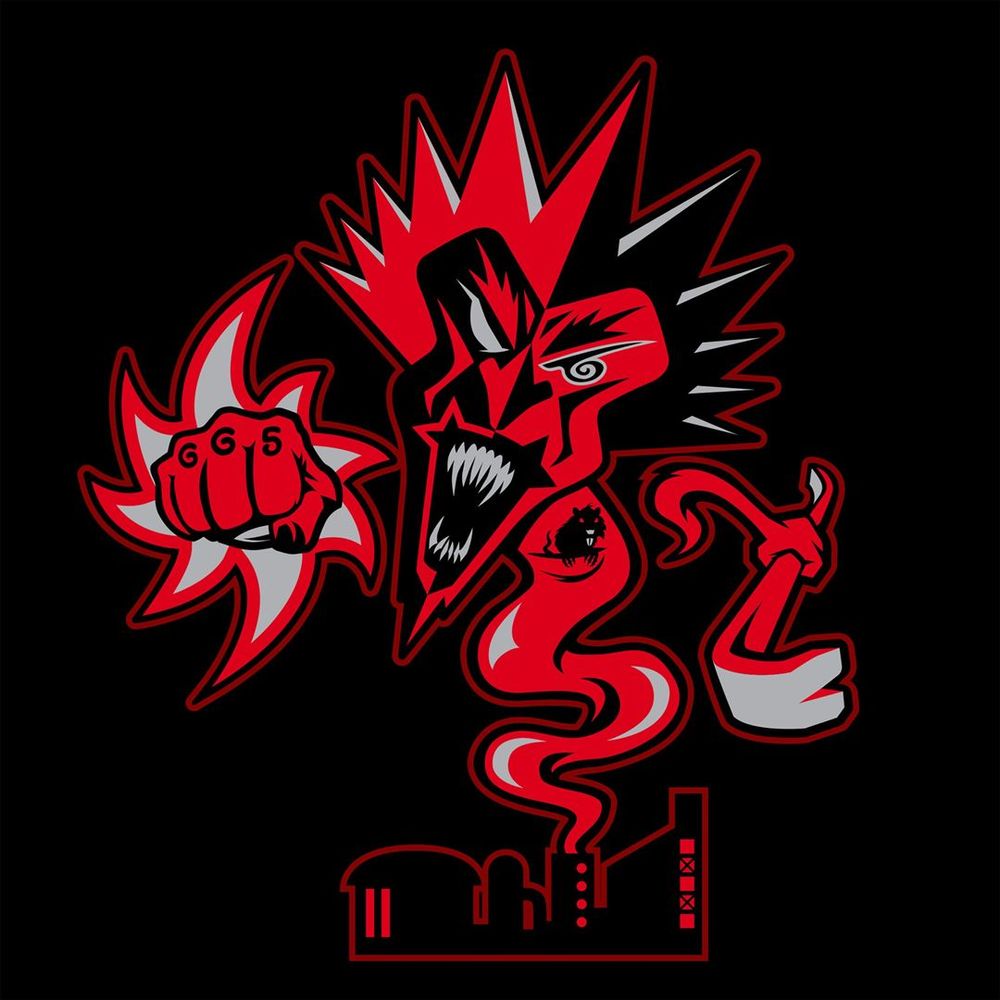 ICP - FRED FURY REVIEW
 REVIEW: Written, Listened, and Spoken From Jaemar
WHUTUPDOE!!!!!!! , Its your boy Jaemar A.K.A. CrayMar A.K.A ALLDAYMAR!!!! And Right About Now I'm Giving You Hoodlums An Exclusive Humble Hoodlum Album Review On The New Album From The Most Hated Band In The World The One The Only "Insane Clown Posse" With The Latest Album And Fourth Jokers Card From The 2nd Deck. The Infamous "Fearless Fred Fury"!!!!!!!  What I'll Be Doing Is Giving You My Review On Each Song From The Album. My Opinion, Thoughts, Likes and Dislikes , Sound and Beat All That Good Shxt...So….You Hoodlums Ready????I'm Ready!!!! Let's Gooooo…...Whoop Whoop…
       1.) Intro - Of course a normal introduction from the wicked clowns but not a long one but a dark one. The intro to Fearless Fred Is Dope I give it a ⅗ ???/??
 ? 2.) Red Fred - This song is a true banger the way it kicks in is phenomenal. It's another way of introducing FFF as Well It explains what FFF is and What hes about. The way Violent J flows on this beat is also phenomenal. Its awesome to see how the Wicked Clowns evolved on this album. I give this song a ⅘  ????/?
      3.) Fury- This was the second single/video song from the album it starts off with J talking about coming home and feeling his anger getting bigger before his fury release..Then the song breaks down for a minute with a FITEBACK!!! chant then outta nowhere J comes in with his second verse and murders it. what's crazy is hearing him flow to these trappish beats. Then Shaggy Comes in And same as Violent J he builds his fury then breaks down and comes in swinging that mighty hatchet ...OverAll I give this song a ⅘ ????/?
   ? 4.) West Vernor Ave- Before We Get Into This Song I'm Going Let You Hoodlums Know This Is One Of My Personal Favorite Songs On This Album..So This Song Is About Shaggy Bout to Smash This Chick Then Outta Nowhere His Crib Gets Shot Up So Him And J Go Riding On West Vernor Ave For Revenge…Fun Fact The Use the Sample From The Song "Electric Avenue" for the chorus. Its Definitely One Of Those Song You Are Happy To Hear From The Wicked Clowns. I'm Giving This A 5/5 ?????
      5.)WTF!- Now here's the first single that the wicked clowns came out with for this album. Very heavy rockish fast and deep tempo. This song is about when you see wrong in the world and people ignore the constant bullshit which makes you go WhutheFuck!!!!!!. I give this a ⅗ ???/??
     ?6.) Satellite- Now This One Right Chea!!! Everything about this song makes me happy. The beat, lyrics, meaning, and feeling, Everything I get when I listen to this the song is about not letting the bullshit in the world, in your life, Is not as bad as you think and Shaggy 2 Dope has this line that made me smile alot he says" Quit Yelling Life Sucks Enjoy This, You'll Understand When Your Full Of  Rigor Mortis" Makes Since Right?? So Chea for me this bad boy gets 5/5 ?????
         7.) Seriously Hilarious- Right off the back Violent J Let's it be known that you can joke about everything they have been trying to do and joke about the shit they do but let's it be known in the second verse IF YOU AINT DOWN WITH US QUIT RIDIND THE JUGGALOS BALL BAGS!!! I do agree with some of the context that's he raps about the beat is fresh and wicket so this one gets a ⅘ ????/?
         8.) Game Over- The beginning is fresh as fuck with different game clips and then once again the breakdown of this song is so hard the beat is a Trap//Wicked Beat With Violent J giving you a story of him being one of those Extreme Gamers and Like a Seriously Seriously Extreme Gamer with the usual pizza boxes yelling at 9 year olds and not taking care of himself it's really funny the tempo will make you hype as hell lol I'm giving this one ⅘ ????/?
        9.) Night Of The Red Rum- Now if your a Juggalo or Juggalette your familiar with The Night Of's. This one isn't one you wanna skip it's pretty crazy if you listen to the track before this one ("Game Over") at the end Theres a skit of Violent J and Shaggy in Hell, Shaggs then ask since he seem so cool why was he in hell. Violent J then explains.. Totally Worth a Listen Giving this a ⅘ ????/?
     ?10.)  Low- On This Track You Can Hear and Feel Violent J Get Dirty and Sexy And Also How You Say Loowwww.. But After J kicks his verse the song breaksdown and Shaggs Kicks a Nice Wicket Flow and then J comes back in with the Soft/Sexy/Wicket flow. I'm giving this one a 5/5 ????? I really dig the way the beat hits and his flow and the breakdown
         :Fun Fact: The Sample They Use Is From The Zombies-Time Of The Season Pretty Wicket.
         11.) TripleX - Heres a song I cant say I enjoy but it's funny in a way. It's about Three Death Row inmates having therapy with their counselor. HERES WHY I DONT LIKE IT!!!! I feel that the beat is a little off to me and it keeps stopping so the counselor (Shaggy) can talk to each one which is dope but just not feeling each character's motives and how the chorus goes... Giving This a ⅖ ??/???
         12.) Nobody's Fault- Now EVERYONE has felt that low point to where they dont feel like anything they do is good and has no one to turn to or has felt no one cares or feel like they fuck everything up and it's their fault. I Really Can Relate because I battle with depression and I feel that way all the time when some low in my life happens or something gets fucked up so I'm Definitely Bumping This One All The Way Up. Giving This A ⅘  ????/?
       13.) Hot Head- Hot Head is about a psychopath going through all the emotions and feeling his brain melt as he turns into a looney.. Not a bad track not one of my favorite but beat is hella fresh so this one gets a ⅗ ???/??
      14.) Shimmer- Hears a Nice Wicket Mellow To Wave Your Arms From Side To Side . The track is about a young teen coming home everyday to a Evil Ghost Named "Shimmer" who hates everything friendly and no one believes him and his fears get worsened night by night until he overcomes his fears and goes towards the ghost and has that magical moment… Very Good song I'm giving this one a ⅘ ????/?
??15.)  Freedom- This Song Is The One Of The Most Amazing Positive Song I'Ve Ever Felt!!!!!! The song is about having the freedom to be you do whatever the hell you wanna do being able to go here go there do this do that without someone holding you down anything in the world you wanna do ANYTHING. The Heartfelt Message that Violent J and Shaggy 2 Dope give you in this song means alot to certain people in the world who feel they cant do what they want. The Tempo, The heavenly sounds of guitar makes sing all the time to this shxt lmao .. Giving This Bad Boy 5/5 ?????
      16.) Beware- Beware is an Intro from the "Voice Guy" from the beginning giving you a warning about what your about to listen to and the words from the wicked clowns that the next song is extremely extremely extremely sexually graphic that you may not want to listen to the next song but you know you wanna hear it lol this gets a ⅖ ??/???
      17.) I Like It Rough- Wow lol Now this Song is Weird AF lol I Personally Do Not Like It lol ..dont get me wrong the beat is banging chorus is kool buuuuttttttttttt idk lmao I feel they could have went somewhere better with this I do not feel like hearing about Viagra J Rapping about this type shit now I.C.P. is no stranger to controversy but I feel this is Violent Js sex song to his wife and girlfriend and should have been kept to himself for something him and his girls instead for the Juggalos definitely giving this song a ⅕   ?/????.
Overall Ladies and Gentlemen this was a very well laid out album from start to finish  you can enjoy listening to each song and see how the wicked clowns brung back that wicked shxt and that happy murderish joyful beautiful lovely Juggalo Shxt We can ride and bump to and laugh to I'm giving this album an 8.5/10
Well Hoodlums/Hoodlettez , Juggalos Juggalettes, MUSIC Fans This Has Been A HumbleHoodlum Review By The One N Only Jaemar A.K.A. Craymar This is just the Introduction Of A New Chapter Of Greatness To Come From The Great Humble Hoodlum Ent.
For More Info On Insane Clown Posse Go to
Www.Facebook.com/Insaneclownposse
STAY TUNED FOR MORE INFO ON MUSIC, REVIEWS, SHOWS, EVENTS, NEW RELEASES, NEW SINGLES EVERYTHING YOU CAN IMAGINE 2K19 IS DEFINITELY GOING TO BE HOODLUM SEASON …