SUPER 'RO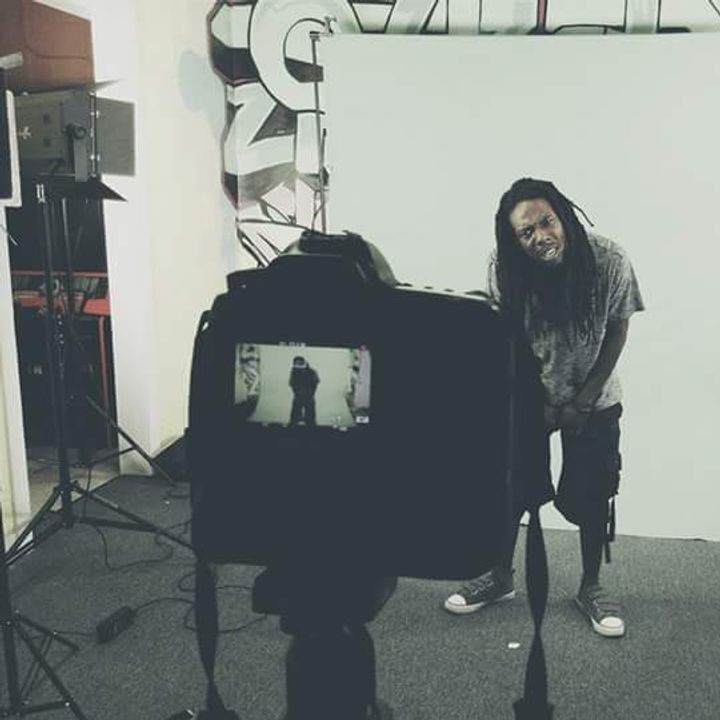 Super 'Ro
@TheRealSuperRo
SUPER 'RO is a Bay Area, California born Hip Hop influenced song writer. Formerly one half of the Highly Popular Underground Rap Duo DreadEye, Super 'Ro is now a Solo Artists ready to show his fans and new fans alike what he is capable of.
Raised in a household full of Soul and Funk, 'Ro was writing songs as early as 7 years old. Over time 'Ro and his younger brother, Nicky Spoonz (Formerly Hellasik) honed their music skills together until ultimately moving to West Virginia, forming the Hip Hop all in house Duo "Guilty Pleasure"(GP) and releasing a Locally Acclaimed Album "THE COOKBOOK" written, produced, and engineered Entirely by the two of them.
Soon after Super 'Ro became half of the Highly Succesful duo DreadEye and released the mixtapes "UTOPIA" and "DREADEYE LOVES YOU" and coined the phrase "DreadEye Is The Future." During this time Super 'Ro released the Solo efforts "The Gathering Mixtape" and "Who Is Super 'Ro?" also entirely produced by 'Ro and Nicky Spoonz. As well as a joint project between DreadEye and Local Legends Homicydal Maniaxe under the name of TBE entitled "LOCAL HEAT ADVISORY." 
Then in 2015 Super 'Ro released the highly praised Mixtape, "YOU'RE WELCOME" on the same day he left to go on the West Coast " Major League Blazers Tour" with Stoner Jordan. YOU'RE WELCOME finally gave Super 'Ro a chance to show his growth from all of the years he had be honing his skills and traveling doing music. DreadEye played The Gathering Of The Juggalos for the second time in 2016, the first time being in 2009. In December 2016 DreadEye decided to end the group to work separately on solo ventures in the future.
Fresh off of the 2019 joint effort with HHE Artist Sike Sick, "Super Sick," Super 'Ro is ready to reestablish himself as one of the Most Influential and Acclaimed artist in his area and reach new heights as a National Level Underground artist. 
STRICTLY 4 MY HOODLUMZ
Super 'Ro
0:00/2:26

0:00/2:54

0:00/3:14

0:00/2:09

0:00/3:24

0:00/3:51

0:00/3:08

0:00/3:40

0:00/1:55

0:00/4:33
Freaky Friday (Halloween Playlist)
Super 'Ro & Humble Hoodlum Ent
A Playlist Of Horror Music From The First Super 'Ro Horror Song To The Latest
Read more…
0:00/5:03

0:00/4:45

0:00/3:51

0:00/3:05

0:00/4:06

0:00/3:56

0:00/3:28

0:00/1:59

0:00/4:21

0:00/1:55

0:00/3:07
First Release In The 2019 Hoodlum Summer Stimulus Package
Read more…
0:00/1:35

0:00/3:16

0:00/2:59

0:00/3:27
The Slappening Part 4: SLAP IV
Super 'Ro
0:00/2:10

0:00/1:40

0:00/2:44

0:00/3:00

0:00/1:32

0:00/1:55
The Slappening Part 2
Super 'Ro
0:00/2:31

0:00/2:46

0:00/3:33

0:00/3:25

0:00/1:25